The Regional Festivals of Quebec
par Ferland, Catherine
While Montréal is known as a hotspot for festivals, the same could well be said of Quebec as a whole. From their roots in the traditional country fair, festivals have spread throughout the province to become part and parcel of Quebec life and culture in hundreds of cities, towns and villages. About half of these popular gatherings are seasonal (like summer festivals or winter carnivals) while the rest showcase something more specific—cultural attractions, sports, or local identities and characteristics. In many regions these events strengthen community ties and drive development. Festivals are unquestionably a foundational part of Quebec's intangible cultural heritage.
Article disponible en français : Festivals régionaux au Québec
Festivals and the Quebec Identity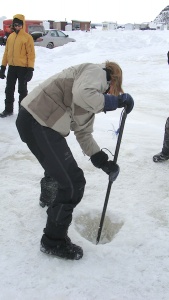 Anyone planning a trip to Quebec soon gets the impression that every community—from the tiniest village to the biggest city—has its own festival. And that impression is not far off the mark: Quebec is home to over 600 such events every year. No other region in Canada or the U.S. boasts such a wealth of festivals spread over the year. Montreal alone is home to some twenty festivals, rivalling Edinburgh, Scotland, for the title of the "World's Festival Capital." (NOTE 1) These numbers reflect the festive character so closely associated with the identity of Quebecois and Canadians of French origin across the country. 
Virtually any reason is a good reason to hold a festival in Quebec, or so it seems. There are ethnic festivals, summer and winter festivals, and festivals of song, music, sports and comedy. Local specialties and distinctive features are another common theme, with festivals that celebrate poutine, gibelotte (fish stew), the cranberry, the broad bean or gourgane, the poissons des chenaux (tomcod) prized by ice-fishers—and even the blackfly. Several of these events have become undisputed classics whose wide renown means that they are here to stay. The abundance of festivals has become a Quebec hallmark recognized the world over.
A Festive Tradition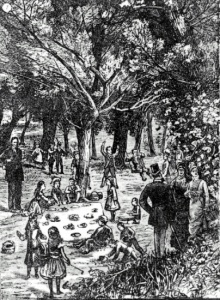 Quebec has a long tradition of festivals. For centuries, seasonal festivals have marked the passage of time in people's daily lives. Long before it became Quebec's national holiday, Saint Jean Baptiste day was celebrated every June 24 as the summer solstice. The festival is mentioned in the Jesuit Relations as early as 1636, though the colony then numbered only 200 souls! The Fête-Dieu and Mid-lent celebration were faithfully observed fixtures of the religious calendar. In the 19th and especially the 20th century, some French Canadian groups and charitable organizations began organizing bazaars and country fairs to raise money for their good works. Attendees ate, drank, danced, and bought and sold all manner of things in a convivial atmosphere. With the major social changes of the 1960s, these gatherings gradually lost their religious significance to become thoroughly secular, cultural events—this was the beginning of the festivals we know today. Quebec's festivals are thus a deeply ingrained and longstanding cultural heritage. 
Communities Grow, Festivals Proliferate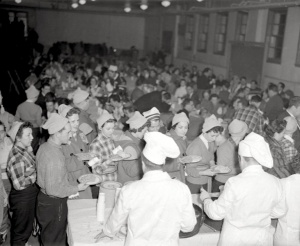 Regional festivals follow a winning formula: a program of outdoor shows, street entertainment, competitions, communal meals and other gatherings built around a strong theme. Around 80% of events take place in summer, with the rest spread over the other three seasons. The proliferation of festivals creates competition, making it all the more important for each event to develop a local signature, something unique to attract interest and visitors. Some themes are based on a facet of local heritage while others are cooked up from scratch. 
Many festivals showcase local products and traditional know-how, often in a highly creative manner. The Victoriaville Fine Cheese Festival (formerly the Warwick Cheese Festival) celebrates the region's long tradition of dairy and cheese making. The Rendez-vous des coureurs des bois de Trois-Rivières includes historical reconstructions, camps, period dress, and traditional music, a vibrant reminder of a trading heritage dating back to the New France fur trade. In other cases, local and imported culinary traditions share the stage, as at the Pointe-à-Callière Cultures gourmandes festival, Festival des gourmands d'Asbestos, or Saint-Donat's Festival Rythmes et saveurs.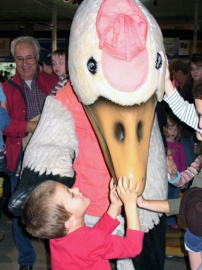 Several festivals focus on natural heritage. In many areas the ecotourism potential of seasonal migrations is exploited. Baie-du-Febvre's springtime Regard sur l'Oie blanche festival is a chance for birders and nature lovers to enjoy the hundreds of thousands of snow geese, Canada geese and ducks, while the Rendez-vous de l'ornithologie on Isle-aux-Grues features activities, presentations and excursions for bird lovers. Some communities showcase local plant and forest resources and the age-old traditions that developed around them. Plessisville celebrates the maple with its Festival de l'érable, which turned 52 in 2010, and Rougemont offers apple lovers its Journées crêpes et cidres. Beautiful lakes and feats of athletic endurance are celebrated in two long-distance swimming events, Traversée internationale du lac Memphrémagog and Traversée internationale du lac Saint-Jean.
Festival Western de Saint-Tite is probably the best example of a "made from scratch" festival. This Mauricie town may lack an authentic western heritage, but that hasn't stopped it from making Western culture a centrepiece of its identity.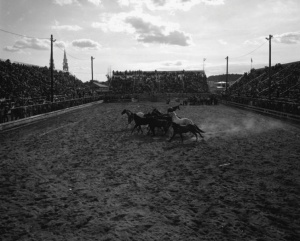 In the late 1960s Saint-Tite, a town specialized in leather-making, fashioned an identity based on the mythical Wild West and its cowboys; now it hosts the largest festival of its kind in the continental northeast. During the festival the town undergoes a spectacular transformation and the population swells from 4,000 to 400,000. Many festival goers dress up as cowboys and cowgirls and take part in activities ranging from line dancing competitions to the rodeo. It is a surreal experience for visitors, who often feel like extras in a Hollywood Western. Quality programming and top calibre rodeo competitions have garnered the festival international recognition, proof that even an "invented" theme can attract visitors and come to represent a place's character.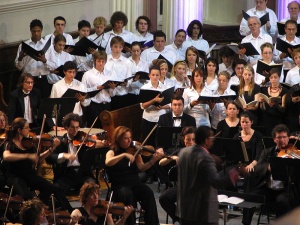 Music festivals figure prominently in every year's crop of events. Big-name Quebec City and Montreal festivals such as Les FrancoFolies de Montréal, Festival International de Jazz de Montréal, and Festival d'été de Québec are well known. But the province's smaller festivals also draw audiences from around the world and should not be overlooked: these include Festival International des Rythmes du Monde de Saguenay, Festival international de percussions de Longueil, the Festival des guitares du monde, and many others. A dozen-odd festivals feature classical music; Festival de Lanaudière is among the most popular. Quebec can be proud to attract so many musicians and singers from all over the world, year after year. 
The "central theme/varied programming" model is extremely effective, and allows cities and towns in Quebec to showcase their local attractions. Many festivals include fireworks, with some even featuring pyrotechnical competitions. Quebecois have a long-standing love affair with fireworks, and festivals often program pyrotechnical displays as the highlight of their closing shows. The strong demand for fireworks calls for creativity on the part of pyrotechnic artists (e.g., synchronization of colours and music, visual effects); the result has been the development of increasingly solid expertise in pyrotechnics in the province in recent years.
Festival Financing: Partnerships and Sponsorships 

 
Organizing a festival is costly. Expenses include site and facility rental, artists' pay, staff wages and many others. A commercially viable festival requires a large budget. Only a small portion of revenues come directly from festival-goers, as organizers often prefer to keep ticket prices down, and parts of many festivals free (NOTE 2). As a result, many regional festivals depend on financial support from local, regional, government and other public sector partners for their survival (NOTE 3). Observatoire de la culture et des communications estimates that around 40% of funding for cultural events and festivals in Quebec currently comes from the public sector; the private sector contributes around 33% and the remaining 27% is generated by the festivals or events themselves. (NOTE 4)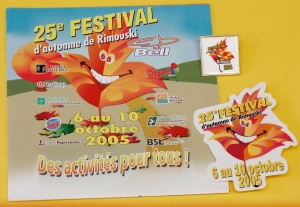 Specific government programs administer funding for festivals. The federal Marquee Tourism Events Program (MTEP) provides funding for festival promoters, as does the Quebec government through its festival and tourism event assistance program (NOTE 5). At the municipal level measures vary from place to place, from regular set contributions to one-time payments. Outside of urban centres, local merchants often support the festivals which directly benefit their businesses, advertising themselves as proud sponsors and keen partners. But this kind of sponsorship is harder to come by in major cities. It is very difficult to get Montreal restaurant owners on board, although they profit extensively from the festivals that take over the city from June to September. The lion's share of festival funding tends to come from major sponsors, which are sometimes private (banks, big telecommunications companies) and sometimes public or semi-public (local tourism offices, municipal or government programs).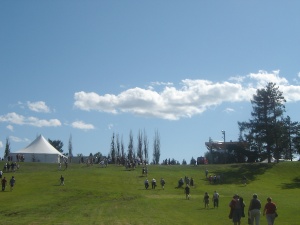 Loto-Québec is one of the province's leading festival sponsors. Through a special initiative, Les Rendez-vous Loto-Québec, this public corporation supports around one hundred festivals and public events in Quebec every year. Events selected must be affordable and appeal to a broad swath of the local population while attracting tourists and generating spinoffs for the community, which can be measured by festival attendance. Eligibility criteria also require that most festival activities take place outdoors. But of course, this program cannot sponsor every one of the hundreds of festivals that call Quebec home.
Socioeconomic Impact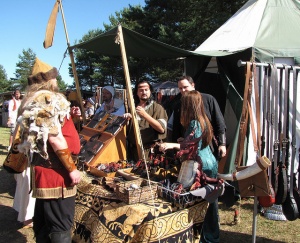 Festivals generate major social and economic spinoffs for some Quebec communities, especially outside the major urban centres. The influx of visitors has a concrete impact on local economies. Some Saint-Tite grocery stores, for example, record 80% of their annual sales during the ten-day western festival. These highly profitable events drive the local economy and many municipalities have come to depend on their contribution to the annual budget. Other festivals provide less substantial economic spinoffs but considerable social benefits. Festivals play an especially important role in instilling pride and a sense of community in both small towns and large cities. Many people volunteer for these events: Quebec City's Winter Carnival , for example, attracts 1,000 volunteers every year. While it is hard to quantify the "emotional" benefits of such events, they are clearly visible in the communities and go a long way toward explaining the large number, and success, of Quebec's festivals.  
Structural Challenges
Despite the many successes, it's not all roses on the festival circuit. In this vibrant but highly competitive milieu, festivals must act strategically. Some events successfully reinvent themselves year after year while others lose their lustre and eventually disappear. Certain organizations are unable to meet the many new structural challenges that have emerged in recent years.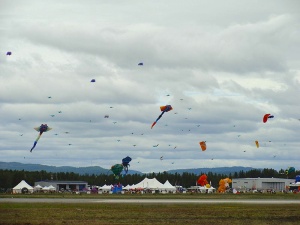 The chief challenge is succession. Key festival management positions require someone who not only enjoys the festive atmosphere, but also possesses strong management, communications, public relations and leadership skills. The festival director's role has grown in complexity, and now requires meeting ever-more-stringent criteria and constantly proving the event's worth to sponsors. When key players leave the organization after several years of service, finding a replacement and filling spots on the support team can be challenging. Because individual passion is a driving force behind many of these festivals, experience and skills gained are often not easily transferrable. 
What is more, government grant disbursement policies have become much more complicated in the last ten years. An economic downturn brought deep cuts to several support programs and stiffened competition for available funding. New eligibility criteria have been added, like the sustainable development requirements attached to federal government grants. The Marquee Tourism Events Program also has exacting requirements for data collection, progress reports and economic impact studies (NOTE 6). Some festival organizers have difficulty meeting the new requirements, which jeopardizes the grants their festivals depend on to survive. The overall challenges facing organizers are substantial. 
The Outlook for Regional Festivals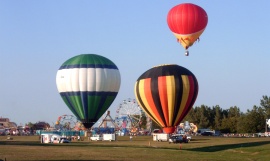 As a social phenomenon, festivals have proven to be a source of great pride. For many communities, these events are a means to pass on values and show visitors "who they are." This facet is especially pronounced in rural areas, where the focus is on welcoming festival-goers from out of town. By showcasing regional know-how and talent and opening community doors to visitors, these popular gatherings energize local social and cultural life and solidify the sense of belonging. Festivals are instrumental in building vital communities and fostering regional identity and, more broadly, the culturally diverse identity of Quebec as a whole (NOTE 7). Although individual festivals may change and evolve, everything else indicates that the phenomenon itself is firmly established in Quebec's culture—and here to stay.
Catherine Ferland
Associate Professor, Department of History, Université de Sherbrooke
Assistant Coordinator, Encyclopedia of French Heritage in North America 
NOTES
1. Éric Clément, "Collectif de festivals montréalais : Montréal sur les pas d'Édimbourg," La Presse, May 31, 2010, [consulted online at Cyberpresse] http://www.cyberpresse.ca/arts/spectacles-et-theatre/festivals/201005/31/01-4285302-collectif-de-festivals-montrealais-montreal-sur-les-pas-dedimbourg.php.
2. Many urban and rural festivals use a "passport" system allowing unlimited access to the site for a cost equivalent to a few dollars per shows. This makes festivals very affordable for most people, but does not generate enough revenue to fully cover costs.
3. Sponsorships make it possible to keep overall costs down and certain festivals or events free of charge, which clearly boosts their popularity.
4. Jean-François Minardi, "La question du financement public des festivals," Fraser Institute, July 10, 2008, http://www.fraserinstitute.org/fr/newsandevents/commentaries/6524.aspx
5. Programs are accessible online at http://www.ic.gc.ca/eic/site/dsib-tour.nsf/eng/h_qq00160.htmll and at http://www.tourisme.gouv.qc.ca/programmes-services/aide/aide-festivals.html.
6. These requirements are set out in detail at http://www.ic.gc.ca/eic/site/dsib-tour.nsf/eng/qq00172.html.
7. Many festivals, especially in Montreal, highlight the culture of recent immigrants and contemporary Quebec's ethnolinguistic diversity.
Images
Vidéos
Documents sonores
Hyperliens
Catégories